Shipping Options
We ship ONLY United States Postal Service.
We ship ONLY to the United States & Canada.
We have ONLY Standard USPS Shipping, expedited shipping is not available.
We are required to obtain signature confirmation for all orders over $200.00.
When checking out we highly recommend using the signature option if you live in a neighborhood where you worry someone might take your package. If your package is swiped from your porch after delivery, there is nothing we can do.
Packages are infrequently damaged in transit. We offer package insurance to protect your shipment. If you choose not to insure your package, we cannot be of any assistance if it is damaged by the Postal service in transit.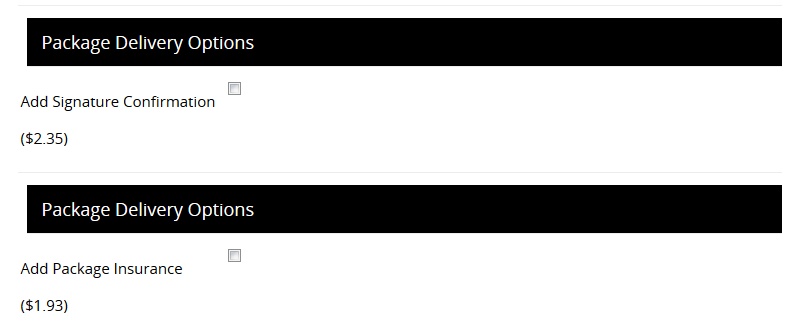 When checking out your billing address is selected for shipping by default, however, you can easily change it and ship somewhere else as you wish. Please be very certain to use valid USPS addresses as we are not responsible for misdirected packages due to an improper mailing address. Our postal software will automatically attempt to match your supplied address to a valid one, but there are no guarantees this will be appropriate.